Finding the Right Site
All good projects start with selecting a site that can accommodate your facility's needs, budget and schedule. Often times, sites may seem similar, but there can be significant cost and schedule differences between them that most people wouldn't realize until they are midstream in a project and not able to turn back. Working with Justin Schmick as your broker integrates the process of site selection, design, construction and start up. With his help, you will find the best site that meets your needs, budget and schedule.
Meet Justin Schmick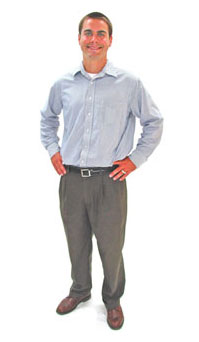 Justin Schmick has been in real estate since 1999. As a Commercial Broker, Justin represents investors and businesses in the sale and leasing of commercial real estate. His knowledge of the local real estate markets and the depth of his professional network allows him to offer his clients a full range of commercial real estate services. In particular he works with retail, office, industrial, multifamily and raw land. Over his career, Justin has successfully completed over 700 real estate transactions. In 2012, Justin received the "20 Under 40 Award".
In 2012, Justin started a consulting company called Downwind Development to provide his clients with owner representation and project management services in new commercial construction, tenant infill and redevelopment of existing buildings. Since then, Justin has successfully worked on over 400,000 square feet of new construction and tenant infill projects.
Justin did his graduate work at the University of Denver through their Executive Masters Program in Real Estate and Construction Management. He completed his undergraduate degree at Marylhurst University and earned a B.S. in Business Management with an emphasis on Real Estate. Justin is also a LEED Accredited Professional and has completed all of the course work required to earn the prestigious C.C.I.M. designation.
Justin is currently an active board member for St. Vincent de Paul of Lane County and BRING Recycling. He is the former past president and board member of Eugene local association of Commercial Real Estate Brokers, CID. He was also a former board member for Greenlane and served on the advisory panel for the 2014-2020 "Mayor Bold Step Award."
For his personal life, Justin lives with his wife Kristena, infant daughter Kenzie and their two dogs. He prefers spending his free time in nature. He is an avid cyclist & mountain biker and also enjoys jogging, surfing, hiking, skiing and golfing.